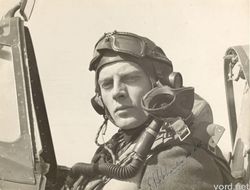 Jack Charles
Jack Charles was the Canadian CO of 611 Squadron at Biggin Hill.

My grandmother remembers delivering milk to the pilots. She remembers the Canadian pilots with affection. Apparantly they were kind and friendly, and they had a steady supply of peanut butter and chocolate.

Jack Charles survived the war.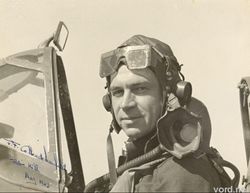 Franz Ferdinand Colloredo-Mansfeld
Franz Ferdinand Colloredo-Mansfeld's family live in Boston and sent the following information:

"My grandfather was born in 1910. His father was Austrian diplomat, Count Ferdinand Colloredo-Mansfeld and his mother was American - Nora Iselin. He grew up in Vienna and later attended Harvard College earning a degree in 1932. While at Harvard he met my grandmother Mabel Bradley - whose family was well established in Boston.

After the Anschluss (Annexation of Austria by Germany) Franz Ferdinand enlisted in the RAF. He was apparently just young enough to make the cut off - meaning he was relatively old when he enlisted. He flew Spitfires, and I believe he was a wing commander at the time he was killed."

He was killed in January 1944 leaving behind a wife and three childern.